COMMERCIAL GENERATOR SALES
HELPING SMALL BUSINESS STAY OPERATIONAL
P3 Generator Services is your commercial generator sales authority in New Jersey, Pennsylvania and the Mid-Atlantic!
When the power goes out, we are all affected. And it's not only about the comfort in our homes. Grocery stores, gas stations, public utilities, shelters, and municipal buildings. We all rely on these entities to stay open and operational no matter the emergency. We count on them for their services to the community.
That's why so many small businesses and government facilities trust P3 Generator Services to not only supply reliable generator service but also to provide quality products when it's time to upgrade their current generator or install one at a new building.
Need more kW capacity due to recent electrical upgrades at your facility?
Is your old generator not able to produce the output it once did?
Are you looking to protect your business with an emergency power system for the first time?
We can help you achieve your emergency power goals.  Contact us today for a commercial generator sales quote!
Installation projects for businesses and communities
Here are just a few of the many new commercial generator installation projects we have done over the years. So no matter what your business is, P3 Generator Services has the resources to supply the right equipment at a price that will meet your budget.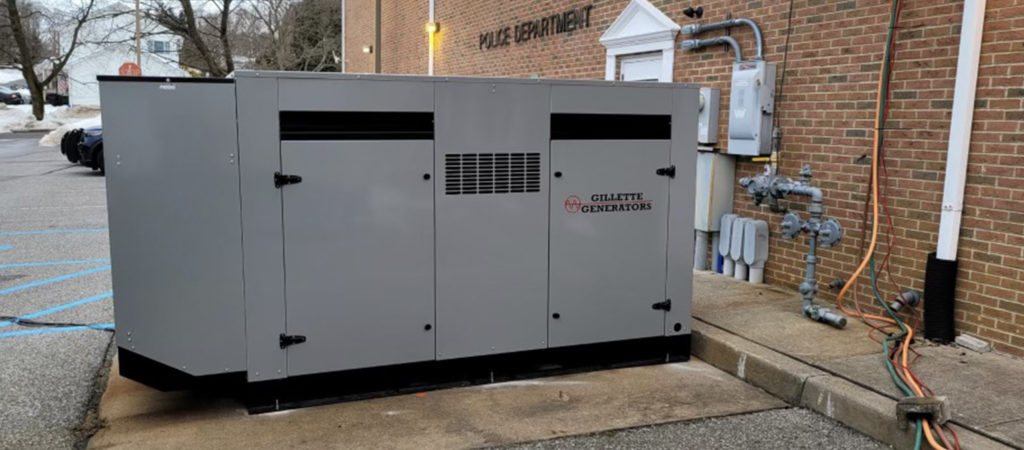 This 150kW Gillette natural gas generator was installed by P3 Generator Services at a local New Jersey municipal building to replace an aged unit.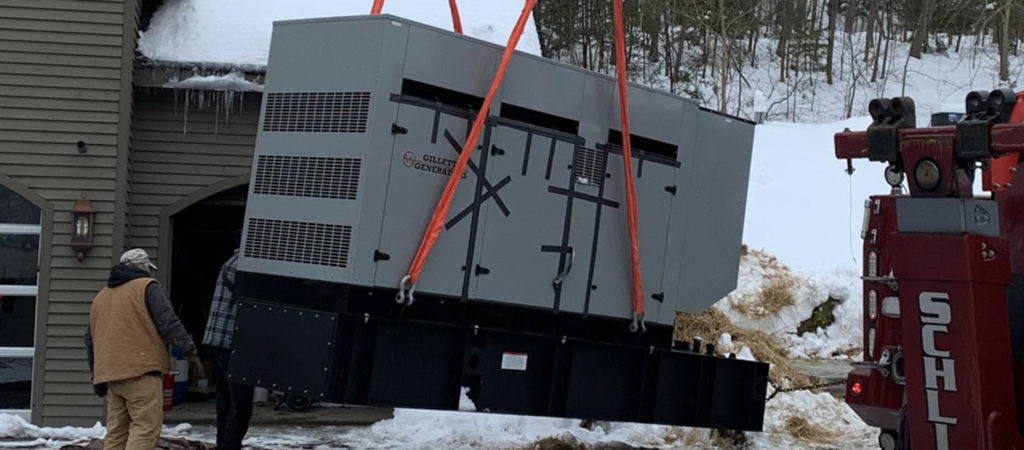 P3 Generator Services installed this 300kw Gillette diesel generator at a wellness and recreation center in Pennsylvania without access to natural gas lines.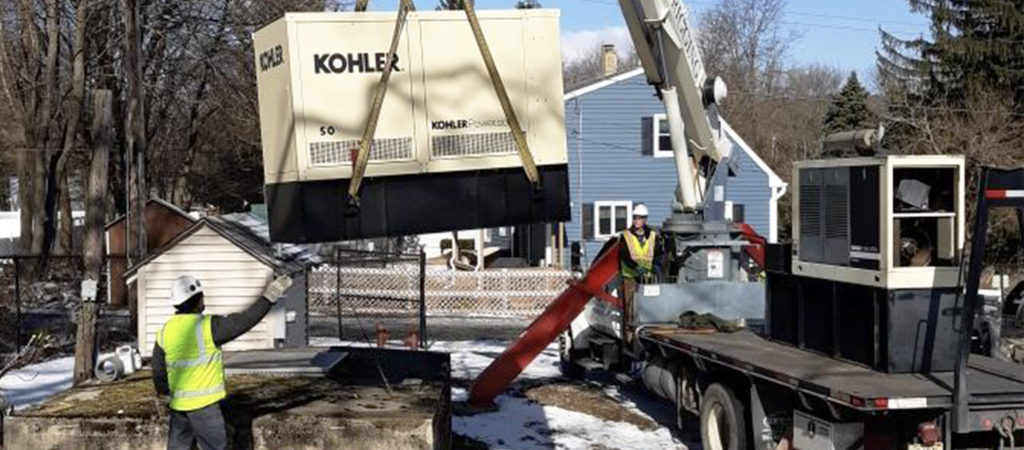 Well pumps rely on generators for emergency power operations. Here we swapped out an aged 30kW Kohler generator for a brand new one.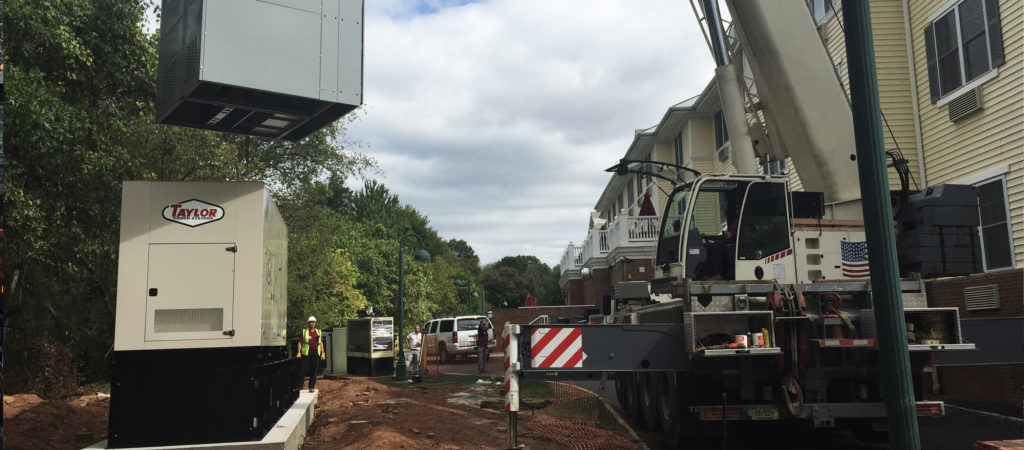 Easy does it. Tight squeezes require extra care as we needed here installing a 600kW Taylor diesel generator and transfer switch.
Upgrade your current generator with a commercial generator package from P3 Generator Services
DEPENDABLE TEMPORARY POWER WHEN YOU NEED IT
Have you ever said to yourself, "Oh no, the power's out? We need a rental generator, and fast!"
Well, P3 Generator Services is here for you with a fully maintained fleet of rental-ready backup generators for standby or emergency use applications. We understand that businesses can't shut down when the power does. Productivity, cash flow, and perishable inventory are at stake! P3 can help protect your investments by providing generator rentals to meet your short-term backup power needs.
Put a P3 generator rental to work for you.
Contact us for your rental generator needs. Here's what we need to know.
If supplying power due to a failed standby generator, what size generator is it replacing? Generators are measured in kW, and this information is located on the generator's data plate. 
What are the voltage and phase requirements of the transfer switch?
Does the transfer switch have Camlock connections or require a bus bar installation?
Do you have an electrician on staff to enable connections to your building?
Unsure how to answer these questions? No problem, fill out the contact form on this page, and we'll get back to you quickly. Or call us directly at 908-454-1124.
Service, maintenance, repairs, and generator rentals too.