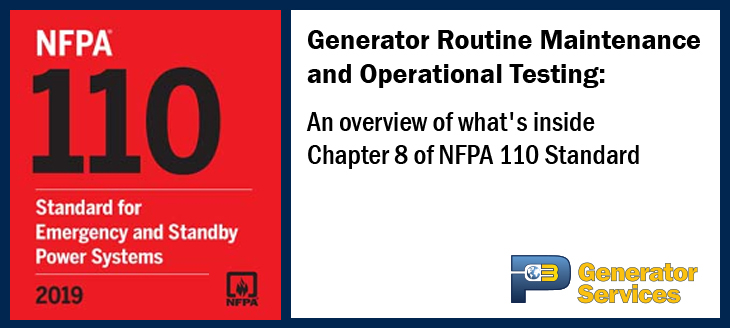 Generator Routine Maintenance and Operational Testing:
An overview of what's inside Chapter 8 of the NFPA 110 Standard
Do you own, operate, or manage a facility in which human lives are dependant upon an uninterrupted electrical power supply, like; nursing homes and hospitals? If so, your priority should be to make NFPA 110 your guide to understanding these legally enforceable generator care provisions.
What are generator maintenance best practices? Without clear guidelines, this is open to lots of interpretation. NFPA 110 provides the means to understand the proper means of generator maintenance and testing uniformly.