You can't put a price on safety and security. When an unexpected power outage happens, you want to know that you and your family are protected. With a home standby generator, your home will never lose power again. Generac generators activate automatically in any power loss and restore power to your home within seconds – always protecting, whether you are home or away.
At P3 Generator Services, we understand the vital role your generator system plays in the success of your operation. That is why so many businesses have come to trust us to support and maintain this critical piece of equipment. And you, the homeowner, can too with a home generator from Generac.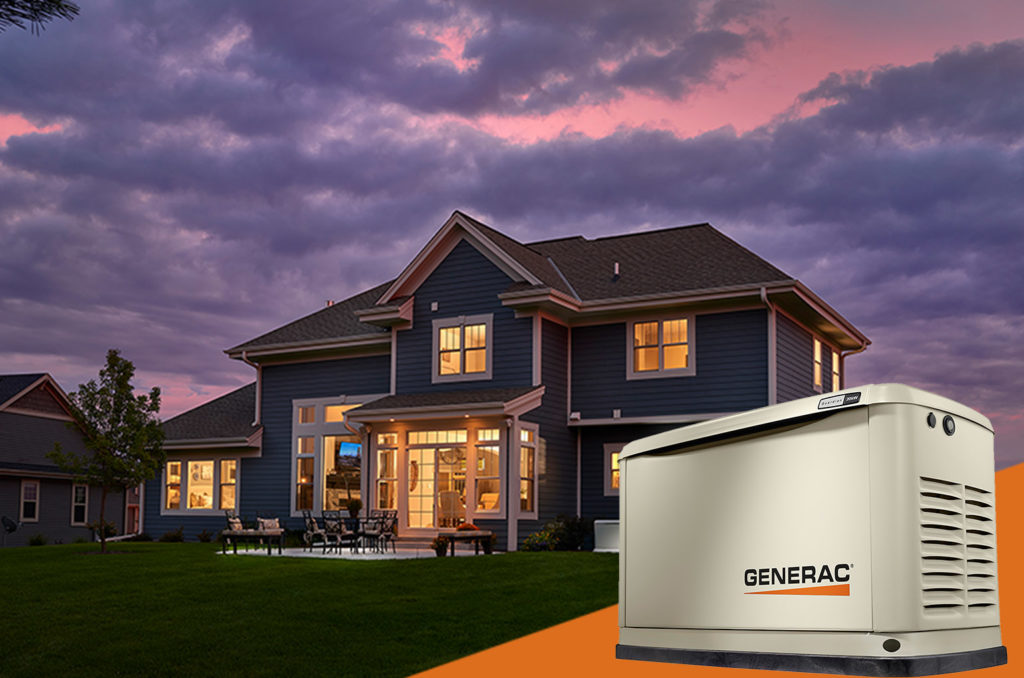 Generac's Guardian Series generators provide the automatic backup power you need to protect your home and family during a power outage. Connected to your existing LP or natural gas fuel supply, it kicks in within seconds of sensing power loss—automatically—and runs for as long as necessary until utility power returns. Choose from Generac's industry-leading lineup to power just the essentials or Generac's 24kW, the largest air-cooled generator in the market, for whole-house coverage.
P3 Generator Services will work with you to determine the right size generator to meet your emergency electrical needs.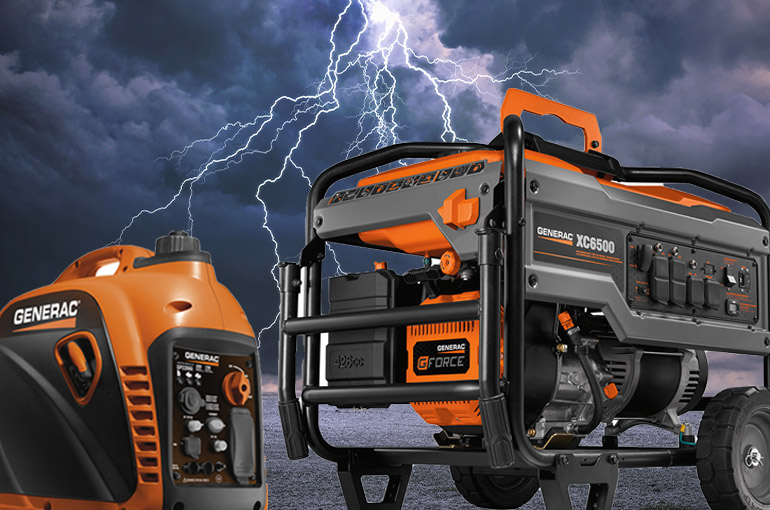 Generac Portable Generators are designed and built for the demands of emergency home backup power.  Featuring COSense Technology for powerful protection from hazardous carbon monoxide and backed by a 3-year limited warranty.
Generac Portable Inverters – at home, camping, tailgating, or on the job site, a portable inverter generator will make sure you have the power when you need it.  
Be prepared for any emergency with a portable Generac Generator or Inverter from P3 Generator Services.
GP Series Portables 3600-8000 Brochure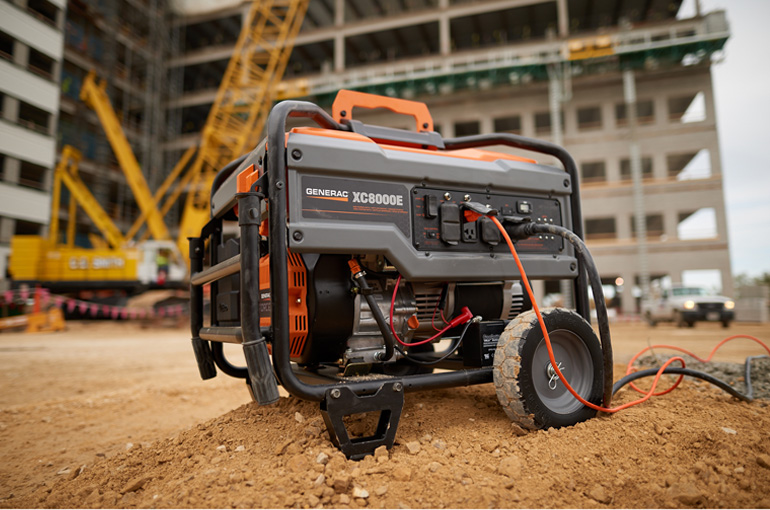 PROFESSIONAL GRADE PORTABLES
Durable, rugged, and built for the demands of contractors and weekend craftsmen and craftswomen. Generac's XC Professional Series Portable Generators are engineered for construction sites. 
This machine features Generac's G-Force engine – the only pressure-lubed engine designed exclusively for generator use, providing reliable and durable best-in-class power on any jobsite. 
How much power do you need? Open the following brochure and match your tools with the right XC Portable.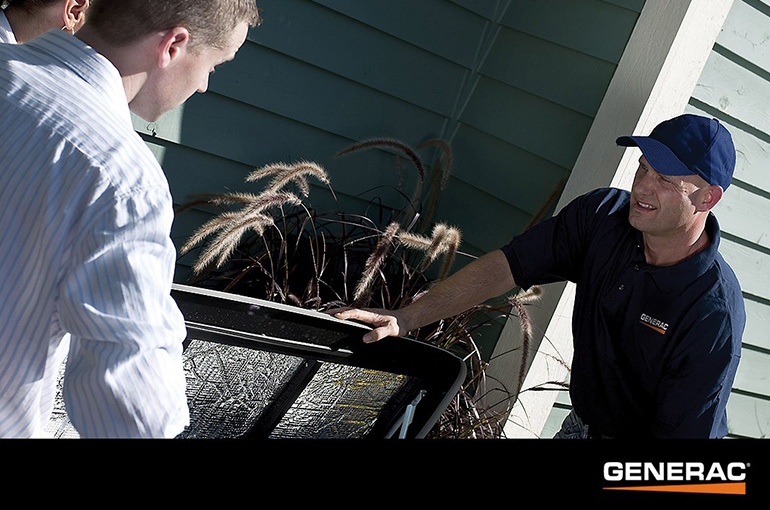 GENERAC WARRANTY, SERVICE, ACCESSORIES
P3 Generator Services is your authorized source for Generac Warranty Parts and Service. Contact us for any repairs and service to your home or portable generator. For added peace-of-mind, consider a contract service agreement.  Day or night, our team will prepare your generator to handle any emergency.
Having a portable generator is only half the equation. Safely connecting it to your home is another. From manual transfer switches to upgradable automatic, Generac's HomeLink Upgradeable Transfer Switches will enable properly equipped portable generators into a standby automatic.
P3 Generator Services - powering lives and livelihoods! Contact us today to power yours!