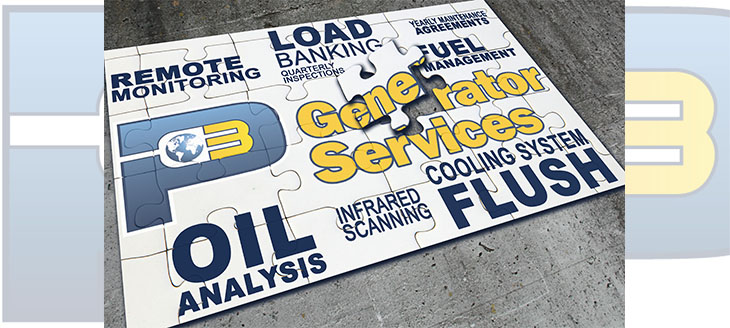 Quality generator maintenance means so much more than simply changing fluids.
Think of it as a puzzle where every element is integral to the solution and each one uniquely connects to the other. Success is only gained when every piece is carefully put into place. And a puzzle with missing pieces is unsolvable.
Is your set complete?
Learn about the many services that P3 Generator Services provides helping you to complete your puzzle and ensuring successful generator operation.