Noon on a clear day, or 2 AM during a storm.  When do you want to hear about your generator problems?
We'll take bets that it's not the latter. Yet many facility managers have the same fear. Will their generator perform as expected when the power goes out in the middle of the night?
Discovering potential generator problems in a controlled setting at a time of your choosing is a much safer approach than dealing with them during an emergency.
The following is a case to this point.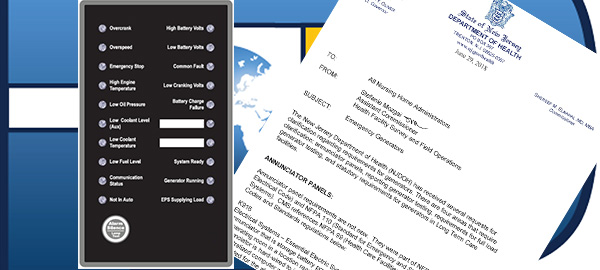 Recently, nursing home facilities throughout the state of New Jersey received a letter from the NJ Department of Health clarifying the State's position regarding generator requirements.
This notification highlighted two main points; annunciators and load testing regulations, areas that we, as a generator service provider, have fielded the most inquiries about over the past year. Therefore, in an effort to provide some feedback from our perspective, here is a brief summary of the main points.