The P3 approach to proactive generator maintenance goes beyond the basics of routine oil changes and mechanical testing. With a focus on ensuring the overall health and functionality of your emergency power generator system, we provide a host of services designed to assure you of reliable generator service when you need it most.
P3 Generator Services provides generator repair and maintenance service contracts for both commercial and residential properties.
We are very proud of our unique history and qualifications that set P3 Generator Services apart from other generator service providers.
SUCCESSFUL GENERATOR MAINTENANCE STARTS HERE
Commercial or residential, every need is different. Every generator is unique. Therefore, we tailor each service contract to meet the individual requirements of each customer. Highly trained in all aspects of generator maintenance and repair, our team of technicians will provide quality service and support on any generator power system, including; Generac, Gillette, Cummins Onan, Kohler, MTU, Caterpillar Olympian, and many others.
Service Contract Customers Enjoy
We never know when they will occur; but when they do, most power outages can last from just a few minutes or, as in the case of Superstorm Sandy, they can go on for several days. While basic protection through routine maintenance is an important first step to ensuring generator functionality, taking a few extra precautions will go a long way in providing ultimate peace-of-mind that your generator will perform its best when suddenly called to action.
ADD POWER OR EXPAND CAPACITY
Replace an aging generator, increase your current off-grid capacity, or invest in the safety and protection of home standby or portable generator power. P3 Generator Services has options to meet any power requirement. We will not oversell either.
Unlike many generator suppliers that are simply brand resellers, P3 Generator Services is an independent provider of commercial power solutions. We will not lock you into making decisions based upon limited choices. We take the time to evaluate your facility's electrical requirements to fit the right solution for your particular purpose, ensuring optimal generator performance for maximum generator longevity.
Residential customers will find our relationship with Generac ensures a wide range of available power suites to fit any need. From automatic whole-house protection to portable power options. We provide equipment and accessories to power your life. Learn more about Generac on our Residential page.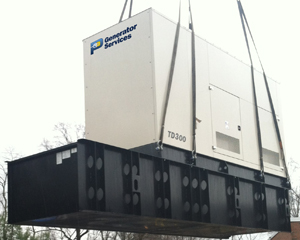 TEMPORARY AUXILIARY POWER
For emergency building support or to provide a constant power supply during construction projects, at P3 Generator Services we understand that business simply can't shut down when the power does. Productivity, cash flow, and perishable inventory are at stake! P3 can help protect your investments by providing generator rentals to meet your temporary power needs.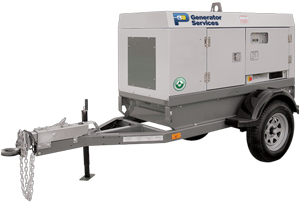 Allow P3 Generator Services to be your source for quality, no hassle, generator maintenance, rentals, sales and installations.