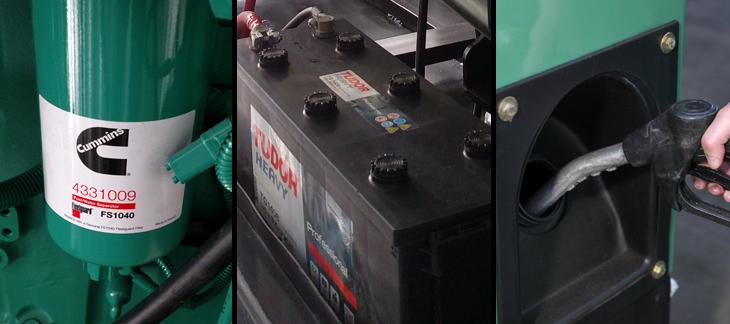 Generator Maintenance is a Team Sport.
Our goal at P3 Generator Services has never been to strike alarm or concern with every storm that could potentially hit our region. But with the recent effects of Hurricanes Harvey, Irma, and now others churning across the Atlantic, it is clear that we are certainly in the throes of a very active tropical cyclone season.
The best advice that can be offered is to always be prepared regardless of the forecast.
Having a qualified service team that routinely inspects and maintains your generator system is your first line of defense. They will be able to identify and correct areas of concern long before problems arise.
We believe that educating and advising your facility maintenance staff on best practices for generator care is part of providing quality service.
No matter if it's spring floods, summer electrical storms, fall hurricanes, or winter snow and ice, severe weather can happen anytime. Following these easy tips will ensure that when an emergency does cause a loss of power, you will be able to proudly weather any situation.
Here's a short checklist to help your team prepare.